GainX IdentifAI: The Game-Changer You've Been Waiting For
Our revolutionary platform harnesses state-of-the-art sciences including social network analysis and anthropological concepts to deliver powerful insights through sleek, intuitive dashboards.
Unearth and eradicate duplicate efforts across teams, optimizing resources for maximum/unrivaled efficiency.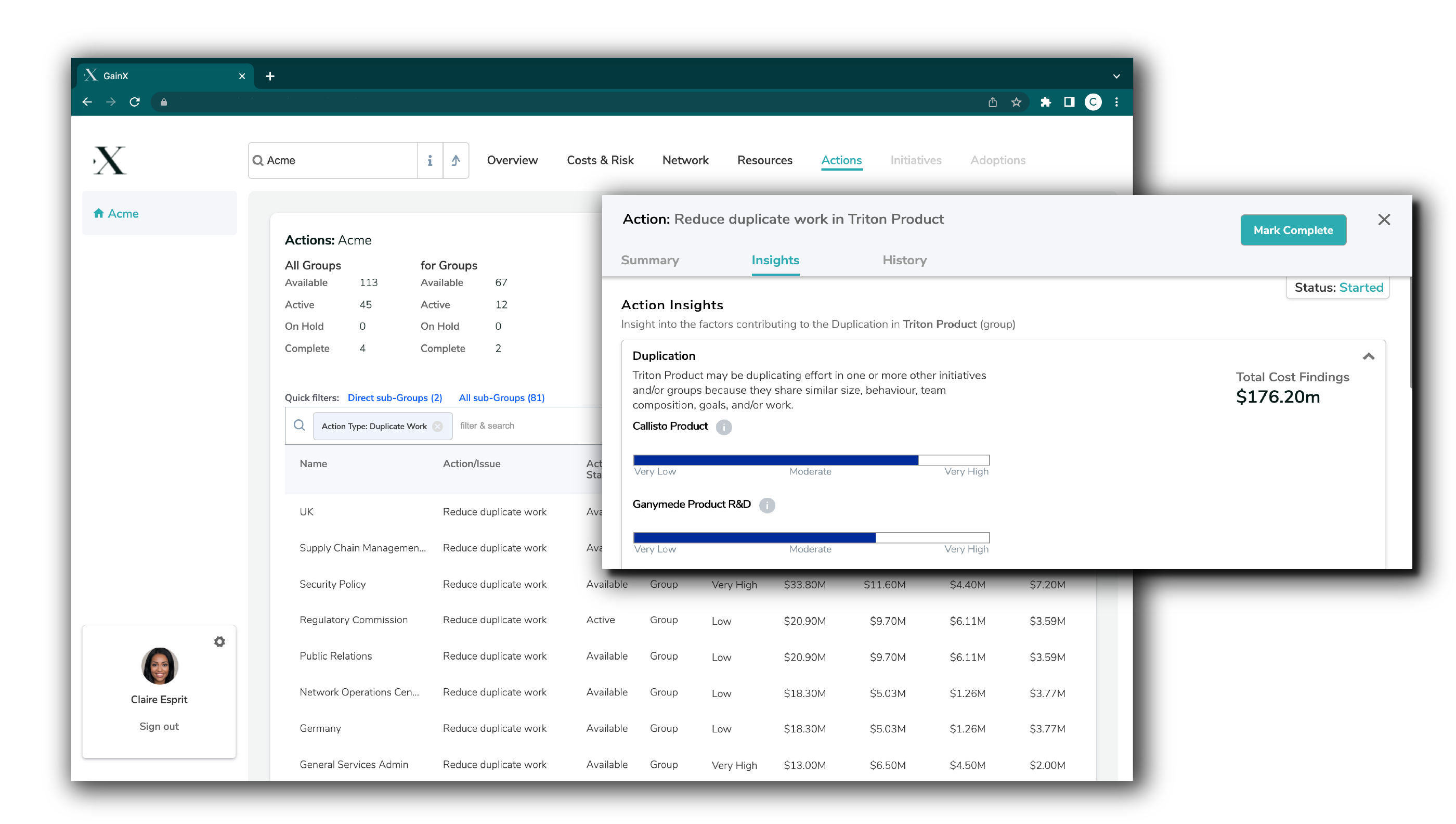 Ensure your resources align with corporate objectives, driving your organisation towards success.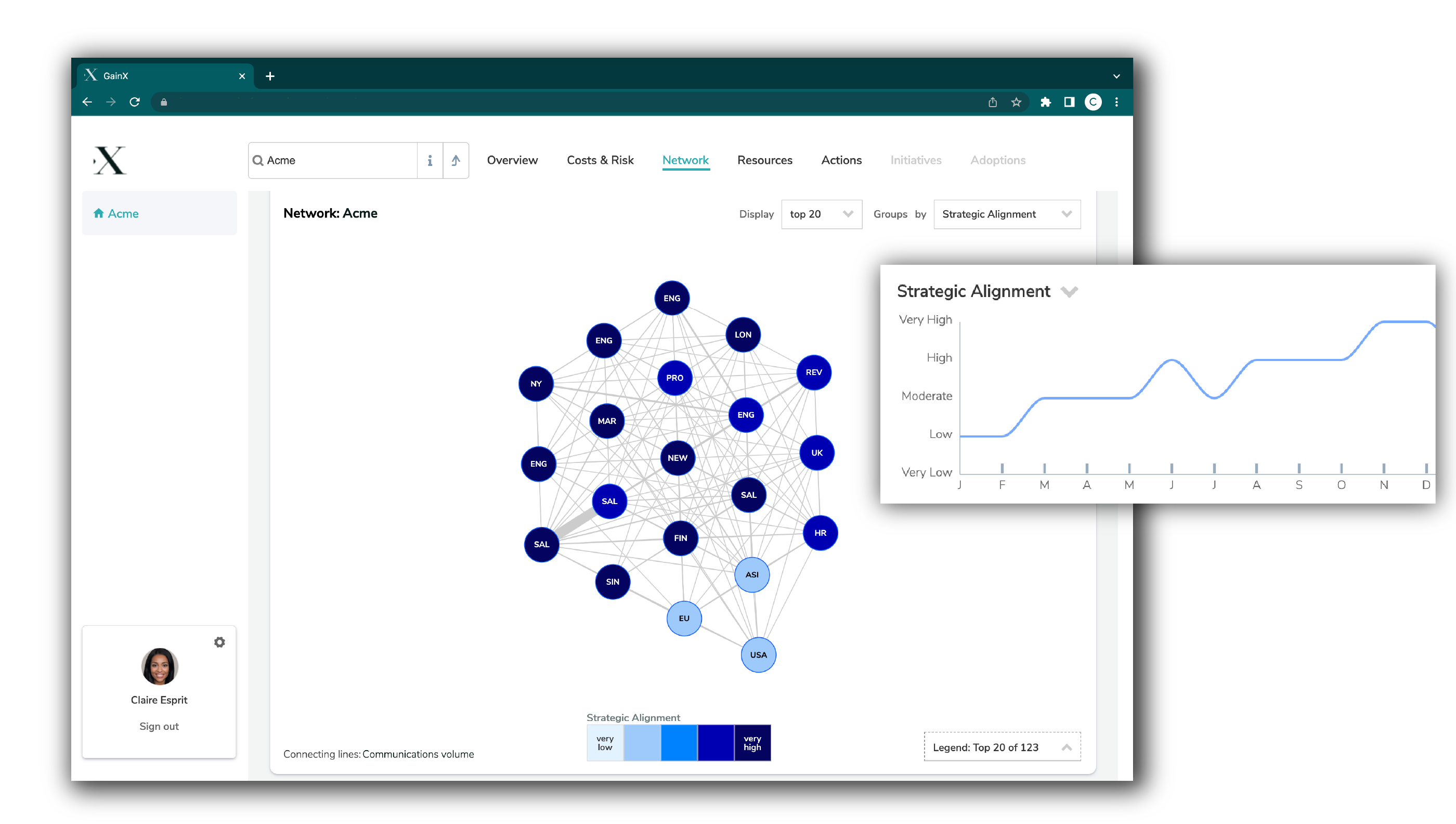 Expose hidden productivity obstacles, such as employee churn and retention, resistance to change, change fatigue, access to information, influence, workload, and restructuring. Take targeted actions to maximize your workforce's efficiency.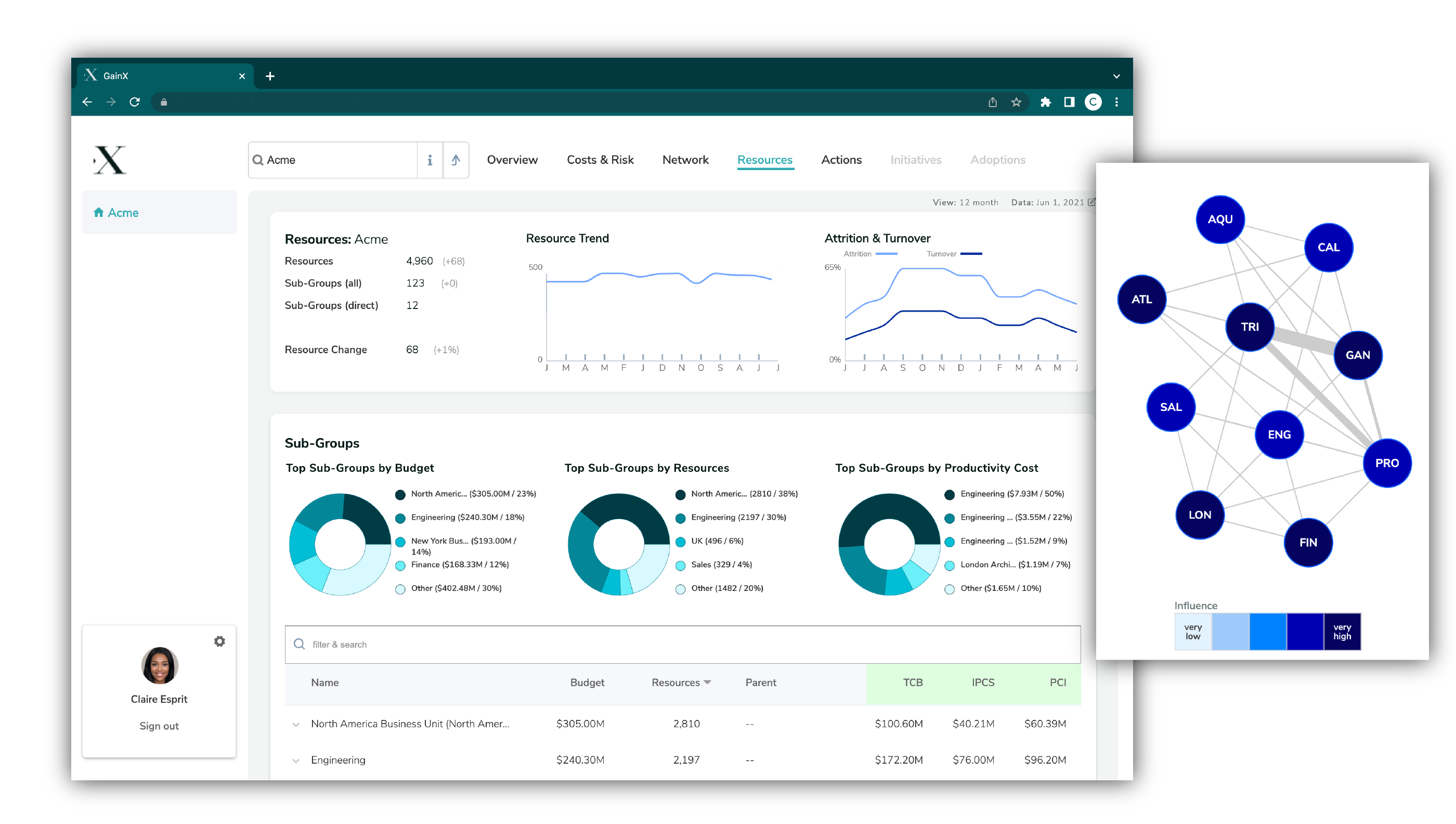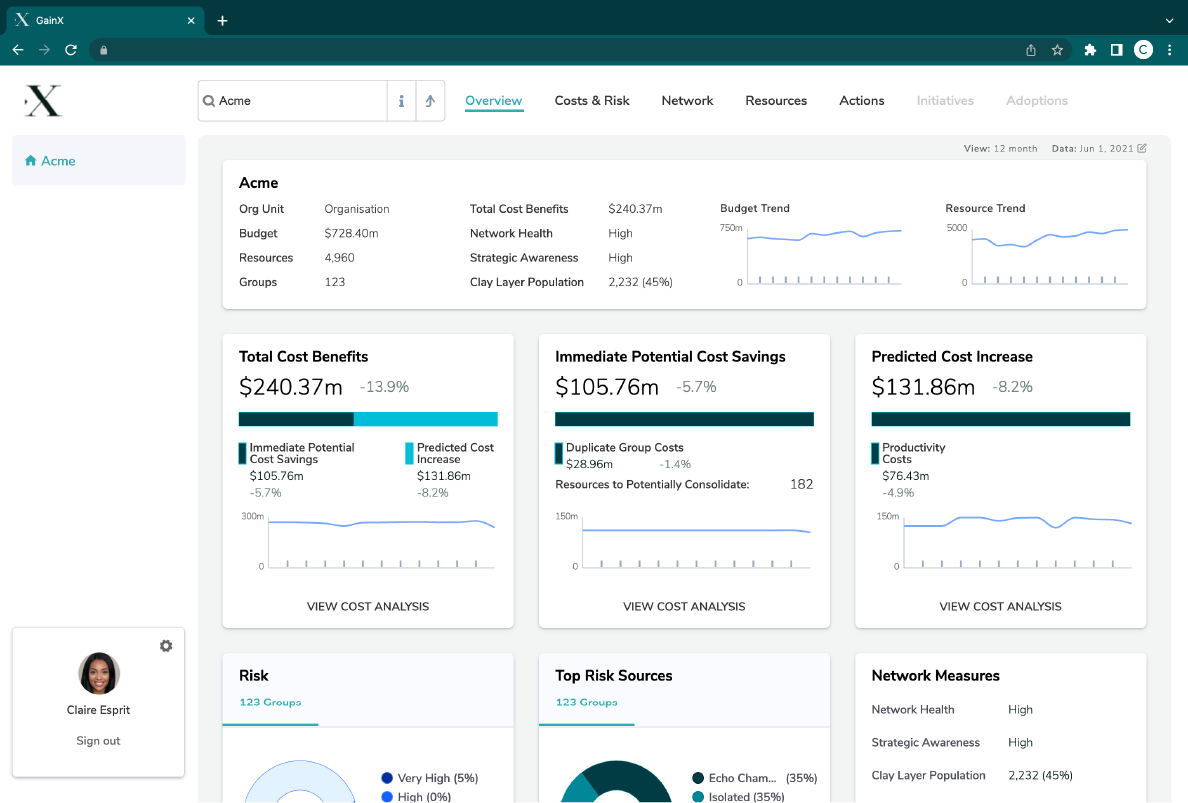 Simplifying

Organisational Complexity to Unlock Powerful Cost Savings
With mounting pressure in the economic landscape, it's vital for executives to discover new methods of cost reduction without jeopardising market or competitive advantage.
GainX IdentifAI is the game-changing solution that empowers you to uncover millions in cost savings, streamline your operations, and make data-driven decisions with ease, even in the most complex organisations.
GainX IdentifAI for the CIO
Built for Today's Economy
Built for today's economy, GainX IdentifAI for the CIO provides unique cost reduction insights that allow you to remove significant costs today while managing impact on future investments.
Designed for executives, leaders and boards, GainX IdentifAI delivers cost focused insights and recommendations (across departments, regions, or the enterprise) to build high performing organisations and harness millions in savings.
Along with immediate cost savings, like duplicate work and consolidation, GainX IdentifAI provides a lens on the distribution and severity of productivity risks that are driving unplanned costs.
You'll reduce the cost of doing business while effectively and efficiently delivering on critical strategies.
Working with the world's largest businesses
Microsoft Graph Data Connect
– Fast, Secure, Compliant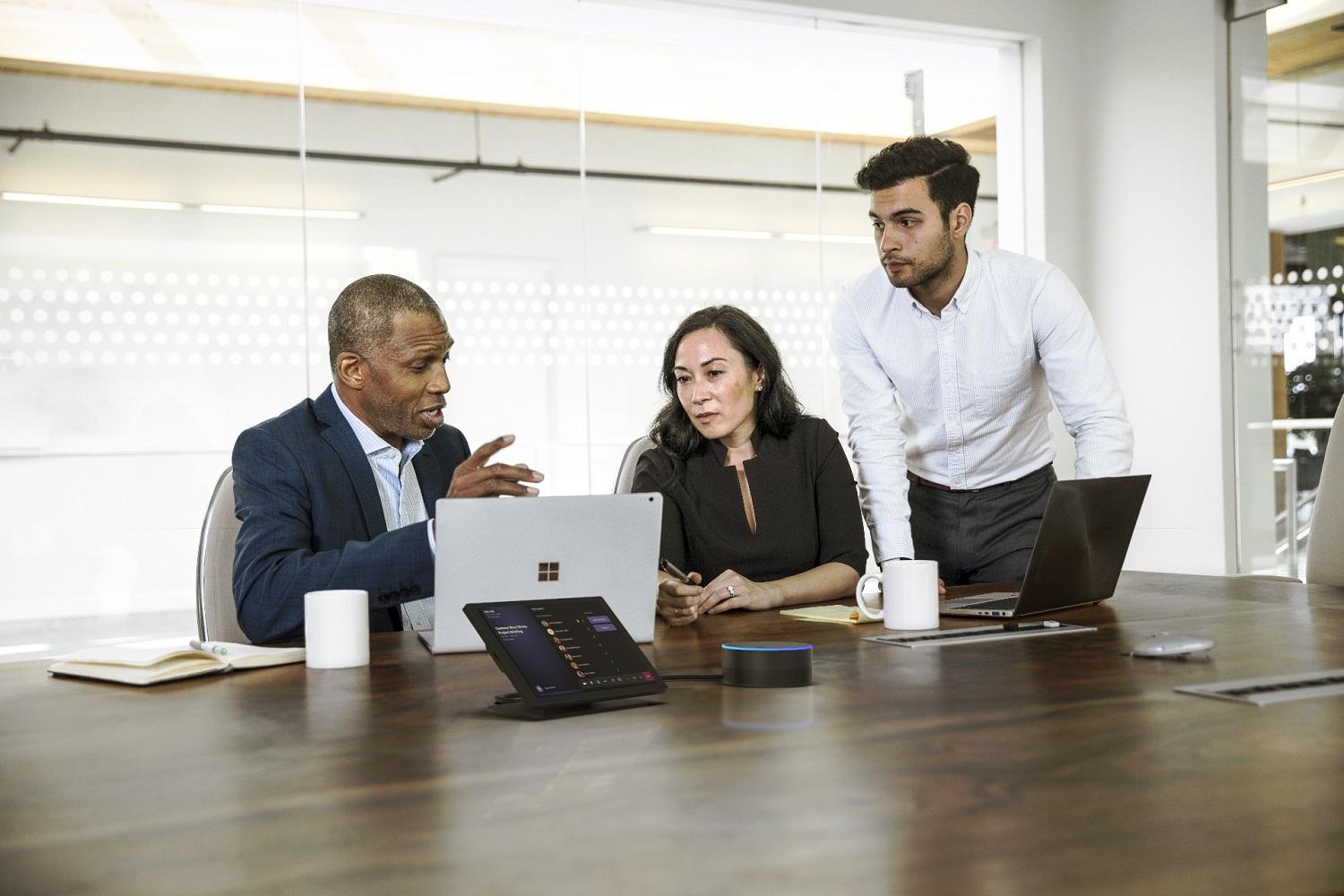 An Intelligent Way To Access Rich Data From Microsoft 365 At Scale.
If you have a productivity-based investment with Microsoft, you have an opportunity to harness Microsoft Graph Data Connect, a new enterprise offering to extract rich data from Microsoft 365 at scale.
Microsoft Graph Data Connect dramatically accelerates the extraction of Microsoft 365 data, in a secure and privacy compliant format​.
With this partnership, leaders can leverage their existing Microsoft 365 investment to bring Artificial Intelligence capabilities to the top of house. ​

""Microsoft Graph Data Connect + GainX is a game changer for leaders who need to streamline business costs while empowering a productive workforce. Through our partnership, you can access Microsoft 365 people productivity datasets to build predictive insights for AI-driven decision support and augmentation.""

Amit Panchal
Principal Product Manager
Microsoft
Frequently Asked Questions
What data does GainX IdentifAI for the CIO need?
GainX IdentifAI requires the following data: 
The last three months of email for the group of people being analysed.

 

The organisation chart for the group of people being

analysed.

 

Average salary for the group of people being analysed, or for greater accuracy, salary for each person in the org chart.

 

The strategic goals for the organisation or group, one sentence for each goal.

 
Will I have to send the data to GainX?
No, the data stays safely within your own systems and security context. 
How many people can I include for analysis?
You can include a minimum of 300 and a maximum of 5,000 people. 
Are GainX products compliant with privacy and security regulations like the GDPR?
Yes. GainX works closely with clients to ensure full respect for privacy and data protection, with strict data governance mechanisms. GainX ensures that all aspects of our internal data processes are compliant with data privacy regulations (e.g. GDPR). 
We estimate that you can yield 10-40% in additional cost savings in 6 months.