90%
and more change initiatives are seriously delayed, costing millions in unmitigated risk and poor resource optimisation.
65%
of organisations' resources are typically sitting inside a clay layer (where critical information gets stuck).
GainX software solves one of today's most pressing challenges: how to successfully implement organisational change in a faster, measured, and controlled way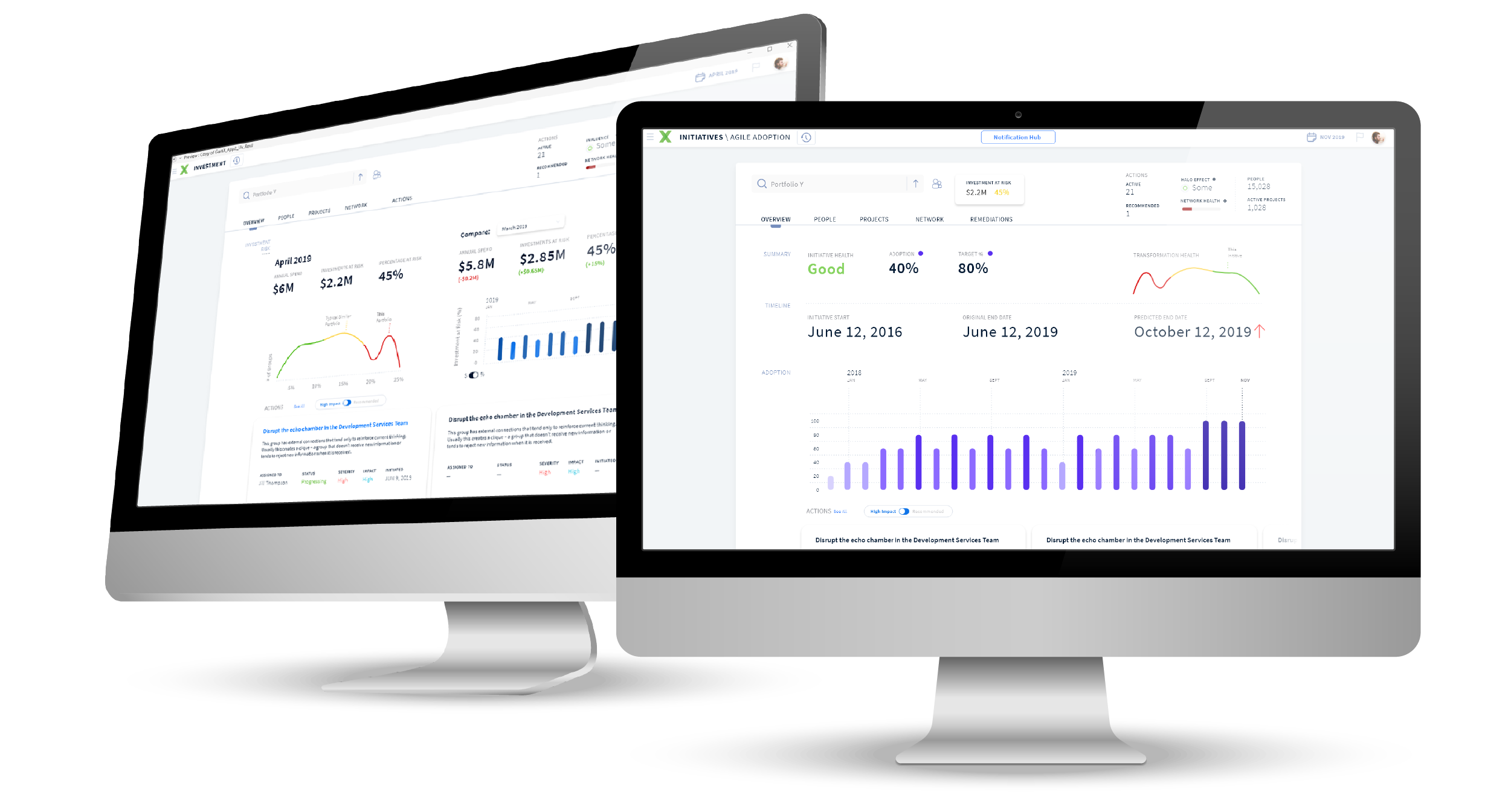 GainX offers unprecedented decision support through interactive executive dashboards, saving you hundreds of millions across your transformation programmes
Projects
For every 1,000 projects, GainX found that:
of projects have up to 150% in hidden costs
of projects are likely to fail outright
of projects never die and are never completed (zombies)
of projects are duplicative
People
For every 1,000 people, GainX found that:
of emergent teams are not utilised for change
of people are not receiving critical information
of influencers are invisible to management
of key talent is at risk of leaving
Reliable
GainX triangulates the data accross your people, projects and finance giving you unprecedented acuracy.
Realtime
No more struggling with disparate and obsolete data. See the insights you need when you need them.