Liberating enterprise leaders managing complexity.
ENABLING REAL, COMPETITIVE CHANGE.
GainX delivers Executive Decision Intelligence powered by AI. The enterprise platform enables leaders to create capacity, better manage risk, significantly reduce cost, and prioritise and accelerate corporate strategies without diluting ROI. Businesses today must get AI out of the basement and into the hands of their senior leaders. With the incredible advances in AI, design, and networked platforms over the last few years – there is no excuse. The age of the network and AI, the platform, and sophisticated solutions – is here.
Angelique Mohring, GainX CEO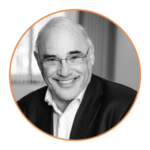 Léo Apotheker
Active Board Member – several corporations
Léo was appointed as the CEO and President of HP, and continued in that position until late 2011. During his tenure he launched the split of the company into two distinct companies thereby unlocking significant potential and shareholder value. Previously, Léo was the CEO of SAP France and Belgium. After successfully managing the core EMEA region, he joined the SAP AG executive board in 2002 as President, followed by his appointment to Deputy CEO in 2007. It was under Léo's leadership that SAP became the global market leader in Enterprise Application software.
Since retiring from executive leadership, Léo has focused on creating value in privately held tech companies. In partnership with Advent, he was actively involved until the successful exit with KMD (Chairman) and more recently Unit4 (Chairman). On the growth capital side, and in partnership with Summit, Léo worked as chairman with Signavio and as an active board member with Appway, both extremely successful exits, and is currently chairman of Syncron AB and a board member at MercuryGate. He maintains his exposure to the listed public corporate world thru his Schneider Electric and Nice NED roles.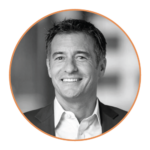 Merlin Piscitelli
Chief Revenue Officer, Datasite
Merlin has spent over 20 years in software as a Sales Leader and Sales Professional – growing companies, leading high performance sales teams and exceeding expectations.
Merlin's experience is primarily in high-growth companies in leading Software, SaaS and Cloud based technologies and services with a client base of Fortune 500 companies, world leading Law Firms, Investment Banks, Financial Advisors and Private Equity professionals throughout EMEA and North America.
Datasite, formerly known as Merrill Corporation, is the leading SaaS provider for the M&A industry, empowering dealmakers around the world with the tools they need to succeed across the entire deal lifecycle.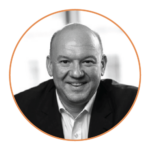 Andrew Aylwin
Founder & CEO, MDW Capital
Andrew leads the financing of all investments and is responsible for Lyceum Capital's investor relations and fundraising. He also serves on the boards of EAT and Sequence Care. Prior to joining Lyceum Capital in 1999, Andrew spent five years at PwC, where he advised clients on deals throughout Europe. Andrew qualified as a chartered accountant with Price Waterhouse (now PwC) and holds a joint honours degree in French and German from Bradford University. He is a visiting speaker at the London Business School.
Andrew has in-depth experience as an investor, borrower, board member and fundraiser – unrivalled in the capital advisory market. His career includes 19 years as a mid-market private equity investor, as well as establishing MDW Capital. He has led funds' equity and debt capital markets activities, completing over 100 transactions, and work with, advised or was director of over 30 companies.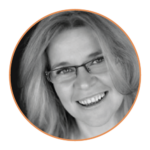 Angelique Mohring
CEO, Founder
Angelique has a combined 25 years of experience as a technology executive, Fortune 500 consultant, and is a published anthropologist. She was an executive at OpenText, Canada's largest software company, responsible for operations across 18 business units, go-to-market and product line investments, and all software launches. Angelique has managed complex, global change programmes for 20 years.
Angelique has been recognised by the Canadian and UK governments as an exceptional innovator and has been showcased as one of Canada's Most Influential Women in Business (2017-2020). She is also honoured to be featured on The Women in FinTech UK Powerlist since its inception in 2018.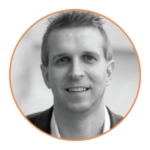 Malcolm van Raalte
Head of Research and Chief Data Officer, Co-Founder
Malcolm has over 20 years experience building and managing technology in fast-growing, high-tech businesses. He has held executive roles in multiple successful early-stage businesses that have merged, expanded, or exited – including Tsavo Media and Rebellion Media.
Malcolm is an experienced executive integrating market/customer needs with product strategy, data science, research, user experience, and design to lead the continuous improvement and expansion of GainX software.
Malcolm leads global teams in research, data science, web, software and mobile development, Big Data, business intelligence, and IT.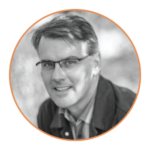 Lance Mohring
Chief Technology Officer
Lance is a strategic leader with 25 years experience in technology start-ups, scale-ups, enterprise integration, interactive agencies, and online advertising. Lance has managed private and public companies and led the development of complex and large-scale software products and services at Microsoft, Nintendo, GM, Daimler-Chrysler, Geosign, LookSmart and The Yellow Pages Group.
Lance's professional experience spans business development and partnerships, technology product development, high-scale and high-availability systems, information architecture, software architecture and implementation, user-experience design, and service engagement and delivery.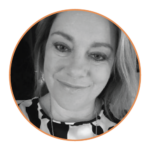 Hannah Cawthorne
General Manager – Sales and Partners
Hannah spent nearly 20 years leading Global Accounts and Enterprise Sales Teams for two of the world's largest software companies, IBM and Microsoft. With her expansive knowledge in cloud and enterprise software, including big data, machine learning, AI, BI, across markets and industries, Hannah understands how businesses can navigate change and manage the complexity of transformation.
Hannah brings extensive experience managing and executing on partner strategy, deal negotiation, go-to-market strategy, transformation management, leadership, and product innovation.